My #MustReadin2016 Update
I'm so excited to share the great books I have read so far from my #MustReadin2016 list! I definitely hit some "must reads"! I've added some additional books that I didn't include in my original list, but they are "must reads" for sure!
Books from my list:
Audacity Jones to the Rescue
by Kirby Larson
Oh, so charming! Audie is such a plucky heroine! I would have truly enjoyed this book as a young reader, and have visions of it becoming a series...
Crenshaw by Katherine Applegate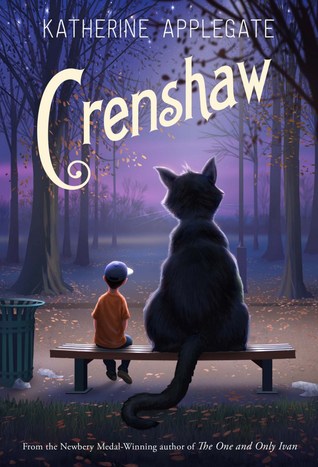 Heartbreaking but wonderful...I shared this with our elementary guidance counselor. I think this should be at the top of an "All Staff Reads" booklist...
Flashback Four #1: The Lincoln Project by Dan Gutman
This was absolute geek nirvana for me! Looking forward to April of 2017 for Book #2!
Friday Barnes Girl Detective by R.A. Spratt
So clever! Another mystery the kid reader in me would have devoured! I just realized I missed Book 2 Friday Barnes Under Suspicion which came out in August. Ordering it now...
The Hero Two Doors Down by Sharon Robinson
Wow! I don't even know what to say. The legend I grew up hearing about became so real...
The Key to Extraordinary by Natalie Lloyd
Fantastic and whimsical writing, quirky-odd characters, love, and friendship...what more could one ask for in a book?
Mr. Lemoncello's Library Olympics by Chris Grabenstein
Can anyone say movie? Every time I think of Mr. Lemoncello I picture Willy Wonka... I was lucky enough to read this a second time when I helped with book clubs at my fabulous small town public library this summer! I was so hyped up for this book to come out and it did not disappoint!
A Night Divided by Jennifer Nielsen
I can't even imagine what life was really like behind the wall. At times I found myself quite angry at what transpired, and realized that even though our government is not perfect in many ways, I am so thankful to live in the United States.
Serafina and the Black Cloak by Robert Beatty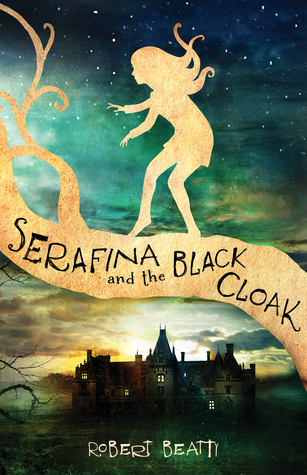 I'm sorry to say this book was not for me...
"Must Reads" that I added:
All Rise for the Honorable Perry T. Cook by Leslie Connor
Heartwarming and insightful! I honestly don't know if I would have read this book, but decided to after it was recommended by a keynote speaker at our Iowa Reading Conference in June. So glad I did!
Booked by Kwame Alexander
Wow! Wow! Wow! The ultimate book love! I listened to the audio book, narrated by the phenomenal Mr. Alexander himself, almost immediately upon finishing the book because I wasn't ready for it to be over.
Brown Girl Dreaming by Jacqueline Woodson
It was everything everyone had raved about, and more! Powerful and wonderful!
Crossover by Kwame Alexander
More book love! I'm thinking maybe the perfect read for those reluctant jock readers.
the distance to home by Jenn Bishop
Absolutely wonderful! Told with equal doses of heartbreak and hope.
nine, ten: by Nora Raleigh Baskin
A tragic story told phenomenally from the different perspectives of kids.
Towers Falling by Jewell Parker Rhodes
I kind of had a sick feeling in my stomach surmising where this story was going. Truly wonderfully told! This will be our next class read aloud.
and still on my list:
The Copernicus Legacy: The Golden Vendetta by Tony Abbott
Falling for Prince Charles by Lauren Baratz-Logsted
Finding Fortune by Delia Ray
Ghost Girl by Delia Ray
Last in a Long Line of Rebels by Lisa Lewis Tyre
Nooks & Crannies by Jessica Lawson
Pilfer Academy by Lauren Magaziner
The Seventh Wish by Kate Messner
Tiara on the Terrace by Kristin Kittcher
The Very Nearly Honorable League of Pirates by Caroline Carlson
The update in numbers: 9 out of 19 read, 7 additional books added, 10 still on my 2016 list (with more sure to be added!)
Oh, what a wonderful nine months of reading it has been since I came up with my #MustReadin2016 list! Definitely looking forward to the next three...
Until next time,
Jill