20 + 17
I am so behind in my #MustReadin2017 post! It has been a crazy couple of weeks at our house, including three ice days rather than snow days. I've spent quite a bit of time planning my post, though, while scraping ice, moving pallets of salt, and preparing food for my husband's employees. After much ado, today is finally the day.
Why 20 + 17? I knew I easily had twenty books on my "Must Read" list. I also know that over the course of the year, I will easily come upon at least seventeen more books that I would like to add to that list.
Eight of my books are carry-overs from my #MustReadin2016 list, so I simply organized my list by carry-overs and "new to my list" titles. Of course, I also put them in ABC order so I could find titles easily. 😊 Here goes!
2016 Carry-Overs
The Copernicus Legacy: The Golden Vendetta by Tony Abbott
Falling for Prince Charles
by Lauren Baratz-Logsted
Finding Fortune
by Delia Ray
Ghost Girl by Delia Ray
Pilfer Academy
by Lauren Magaziner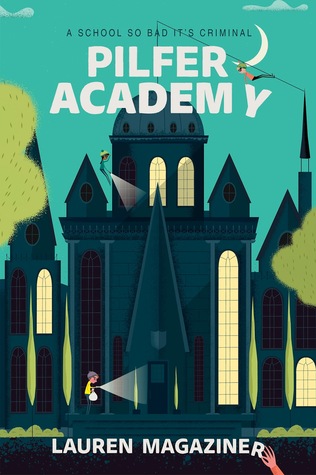 The Seventh Wish
by Kate Messner
Tiara on the Terrace
by Kristin Kittcher
The Very Nearly Honorable League of Pirates
by Caroline Carlson
2017 New Additions:
Audacity Jones Steals the Show
by Kirby Larson (1/31)
Book Scavenger #2: The Unbreakable Code
by Jennifer Chambliss Bertman (4/25)
Flashback Four #2: The Titanic Mission
by Dan Gutman (4/4)
Friday Barnes Under Suspicion (#2)
by R.A. Spratt
Big Trouble: A Friday Barnes Mystery (#3)
by R.A. Spratt
No Rules: A Friday Barnes Mystery (#4)
by R.A. Spratt (8/1)
The Great Treehouse War by Lisa Graff (5/16)
The Land of Stories: An Author's Odyssey by Chris Colfer
Maniac Magee by Jerry Spinelli
Mr. Lemoncello's Great Library Race by Chris Grabenstein (10/10)
Saturdays at Sea (Tuesday at the Castle) by Jessica Day George (2/21)
The Warden's Daughter by Jerry Spinelli
I can't wait to get started!