I'm anxious to share in the Picture Book 10 for 10 fun this year! I decided to break the ten books in half - five of my "new to me" and five of my "old" favorites, as I had a hard time deciding if I should do new favorites or old favorites...As you can see, this way I can do both, thus having my cake and eating it too!


New to Me Favorites:

#1: Carnivores by Aaron Reynolds (illustrated by Dan Santat)
I absolutely love the humor in this book! Carnivores Anonymous, really? The first time I read this to my 3rd graders I had tears streaming down my face I was laughing so hard! Aaron Reynolds and Dan Santat have teamed up to create a definite winner. I think this is perhaps my favorite "new to me" picture book...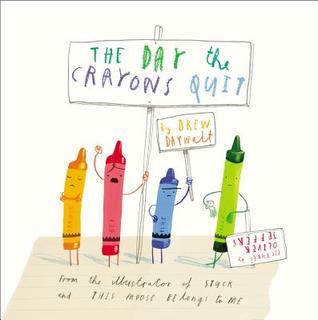 #2: The Day the Crayons Quit by Drew Daywalt (illustrated by Oliver Jeffers)
I think the fact that the story is told from the perspective of the crayons is so novel! I have to admit, every time I look at crayons now I wonder...This book also stimulates some great student writing!
#3: He Came with the Couch by David Slonim
This book just cracks me up! I've never seen a couch potato quite like this...It takes a big something to get "him" up off the couch, but you'll need to find that out for yourself. I've been waiting for what seems like forever for a sequel!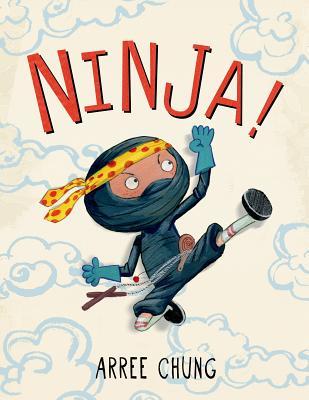 #4: Ninja! by Arree Chung

This book is so full of ninja fun! I can almost picture my sixteen year old son doing some of the same things...!

#5: Bats at the Library by Brian Lies
Join these charming bats (yes, charming) in all of their antics at the library! All of us book nerds have always wondered what went on in the library after hours...
Old Favorites:
#1: Good Night, Gorilla by Peggy Rathmann
This was both my kids' favorite book when they were small (and mine too)! It was given to us as a gift when our son was born, and it saw many years of book love! Even my husband remembers this book and comments on what fun it was. I think perhaps what was so wonderful about this book was the mischievous antics of the gorilla. I know it was the first book our kids were able to read as well! What wonderful memories!

#2: The Polar Express by Chris Van Allsburg
I absolutely love the premise of this book! I think that says it all...
#3: How the Grinch Stole Christmas! by Dr. Seuss
This just might be a favorite of everyone...I don't think a holiday season, or a childhood, is complete without hearing this book read over and over!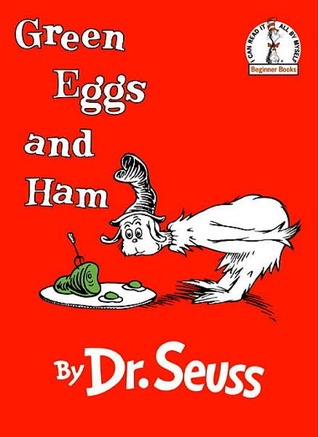 #4: Green Eggs and Ham by Dr. Seuss


An unforgettable classic!

My dad mentioned one time that he got tired of reading this book to me every night...I checked it out of the library over and over, that "Sam I am"! (I wish I could remember that!)
#5: Jumanji by Chris Van Allsburg
I am a huge Chris Van Allsburg fan, and honestly had a hard time choosing just one (besides The Polar Express) to include. There is just something about his storytelling that sucks me in! My favorite memory of this book is the first time I used it with a 3rd grade class (many years ago, too). After sharing it multiple times, students responded to the book by creating gameboards in small groups. I had one student who was a particularly gifted artist. I will never forget the gameboard he helped his group create - drawn completely from a top perspective!